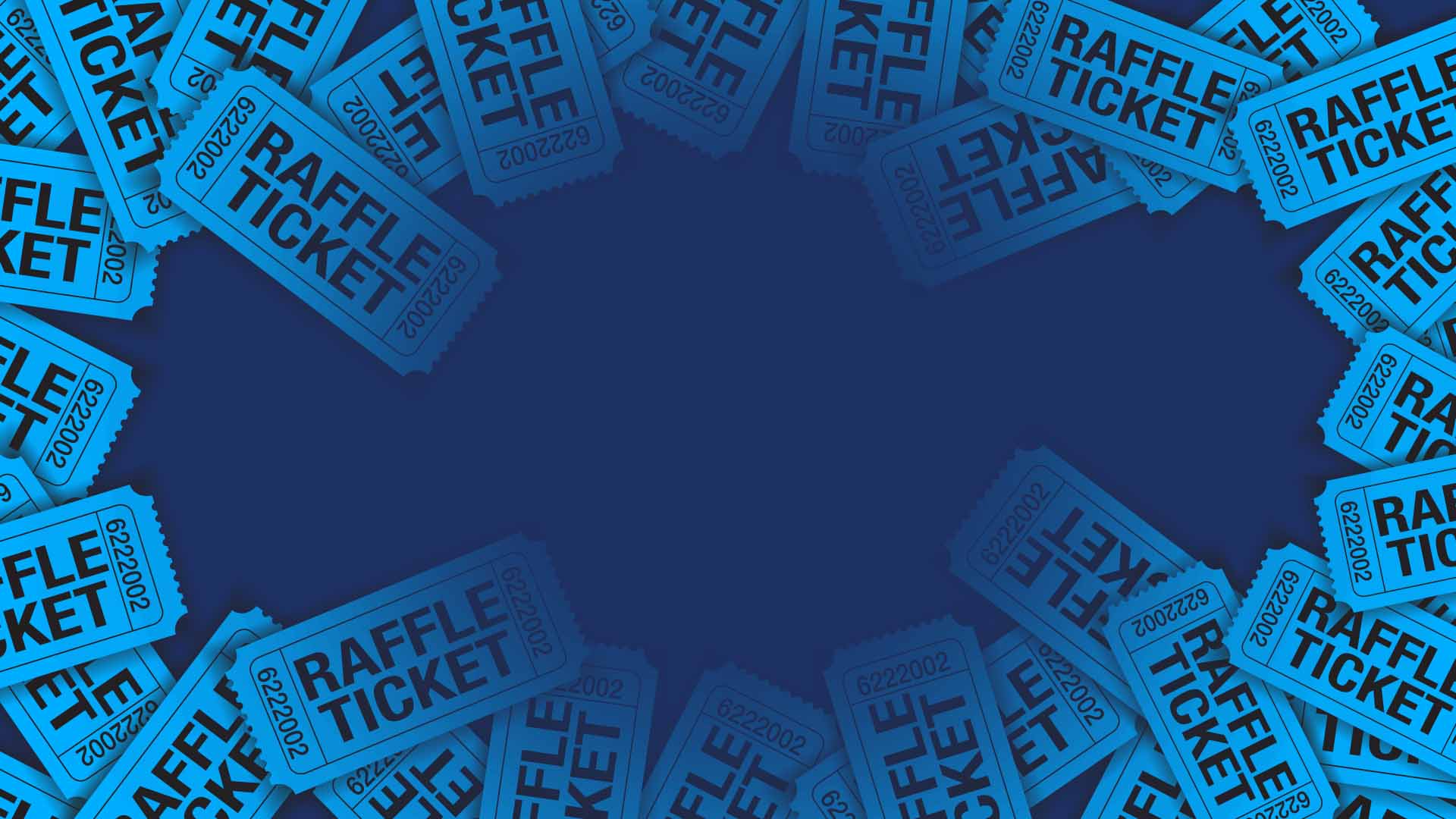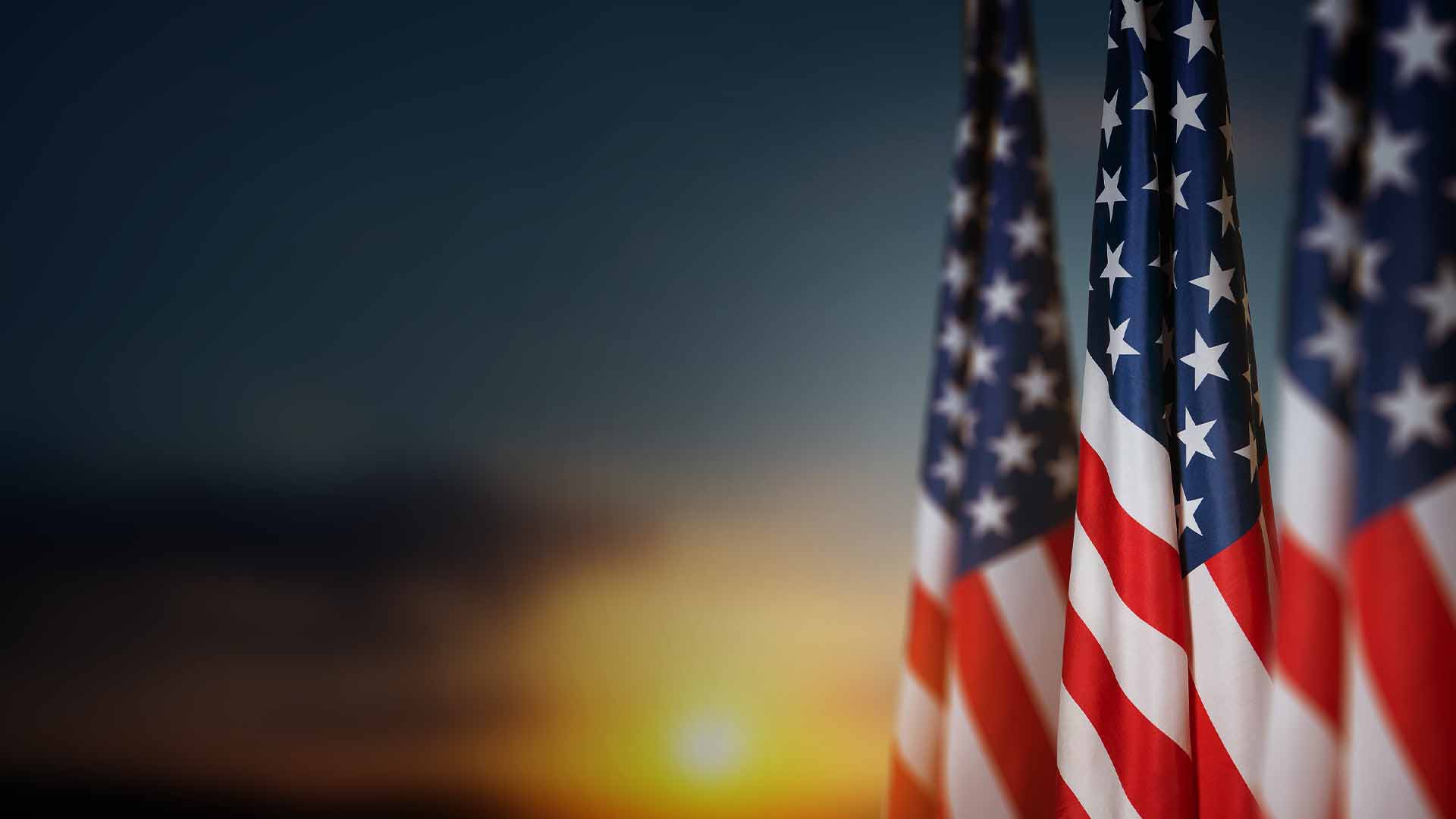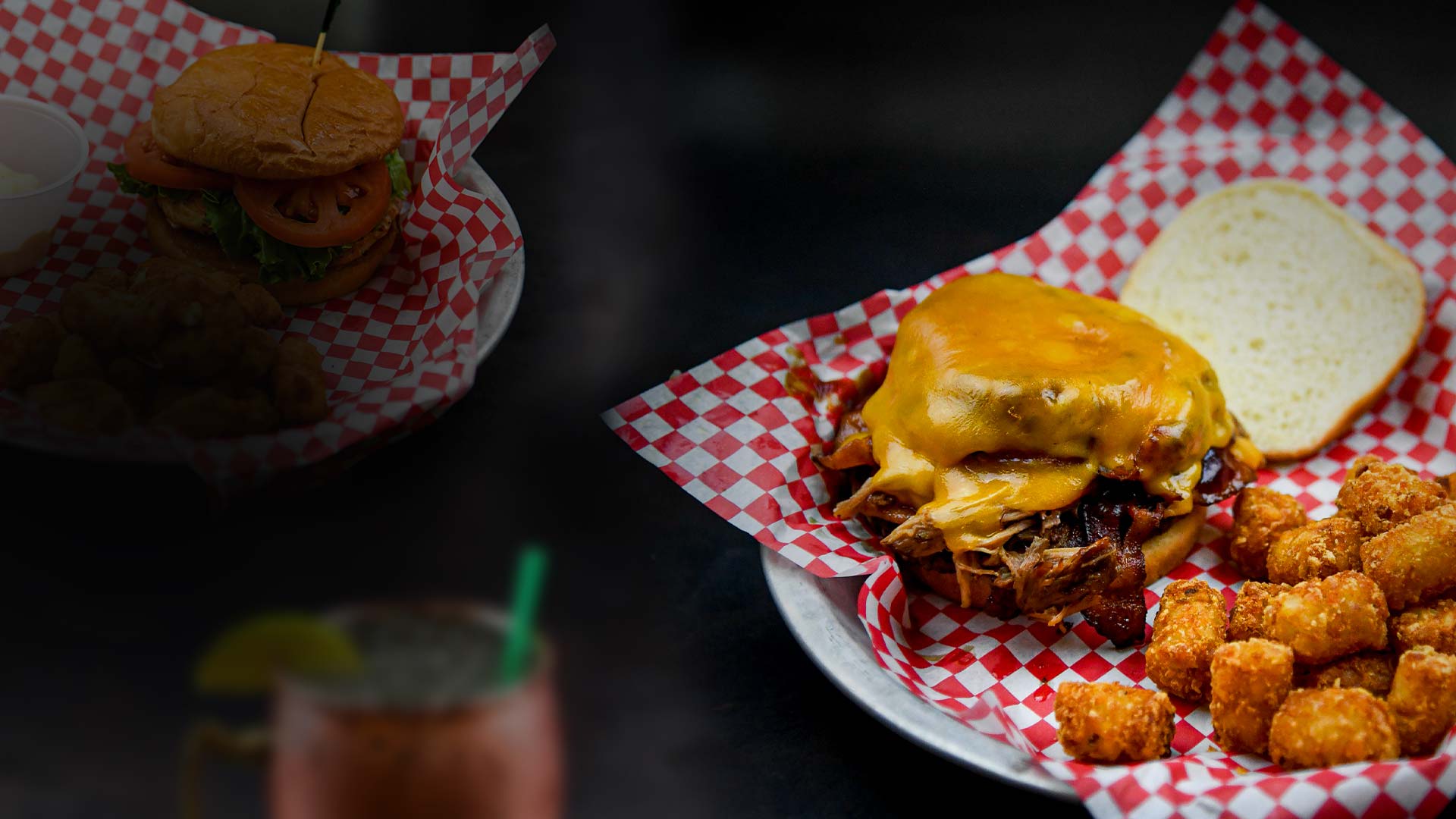 Gambling
VFW Post 1215
Charitable
Gambling
All Proceeds Donated to veterans, youth & community
VFW
What Are The Benefits OF
Joining
The VFW
Whitlock-Sonnenberg Post 1215
Mess Hall
Meet Me At The
Mess Hall
Tavern & Grill
Rochester, Minnesota's Best Restaurant
The VFW Post 1215 has a lot to offer the public. From concerts at our events space, Gold Star Venue, to delicious and affordable food at the Mess Hall Grill, we are happy to welcome the public as our guests.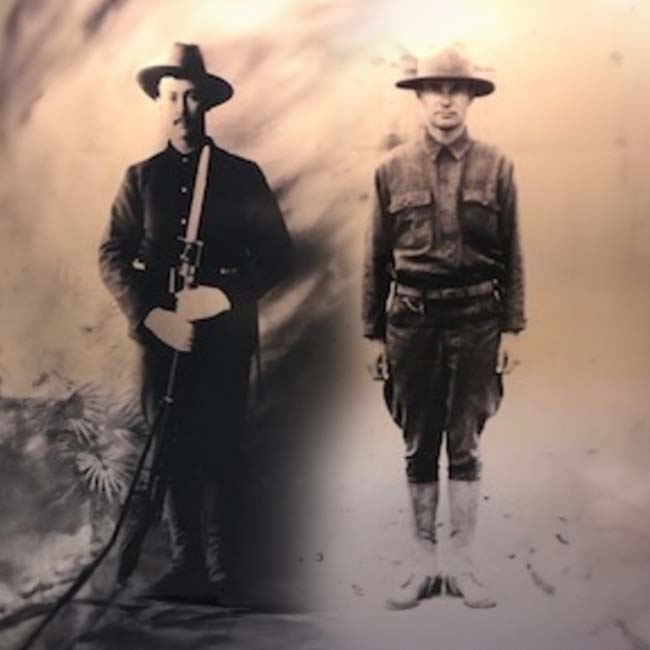 Whitlock-Sonnenberg
VFW Post 1215
Rochester, MN
Welcome to the Whitlock-Sonnenburg VFW 1215, your premier destination for honoring and supporting our nation's heroes. At our VFW post in Rochester, MN, we firmly believe that our strength comes from you, the dedicated individuals who make up our community. With a steadfast commitment to making a positive impact, the VFW members strive to create a profound difference in the lives of deserving people - from our esteemed Veterans and their families to the very heart of our local neighborhoods. Join us in our mission to uplift, honor, and serve, as we stand united in our efforts to support Veterans, strengthen families, and foster resilient communities. Learn how our unwavering dedication to these principles shapes a brighter future, one act of kindness at a time.
Meet me at The Mess Hall
Rochester's Best Tavern, Grill & Restaurant
A culinary haven nestled within the vibrant heart of VFW Post 1215 in Rochester, MN. The Mess Hall tavern, grill & restaurant is open to the public invite you to indulge in a feast of American cuisine. Our daily specials offer a tantalizing array of options, including the best all-you-can-eat Friday fish fry, a true local favorite. Our main menu boasts an selection of mouthwatering burgers and sandwiches to refreshing salads and wraps, accompanied by a delectable array of appetizers and shareables. If you're craving the perfect slice, our homemade tavern pizzas wash down great with an ice-cold tap and craft beers. Full bar offering a variety of alcoholic drinks, and expertly crafted cocktails. Join us at The Mess Hall, where great company, exceptional food, and delightful libations converge to create unforgettable dining experiences for all.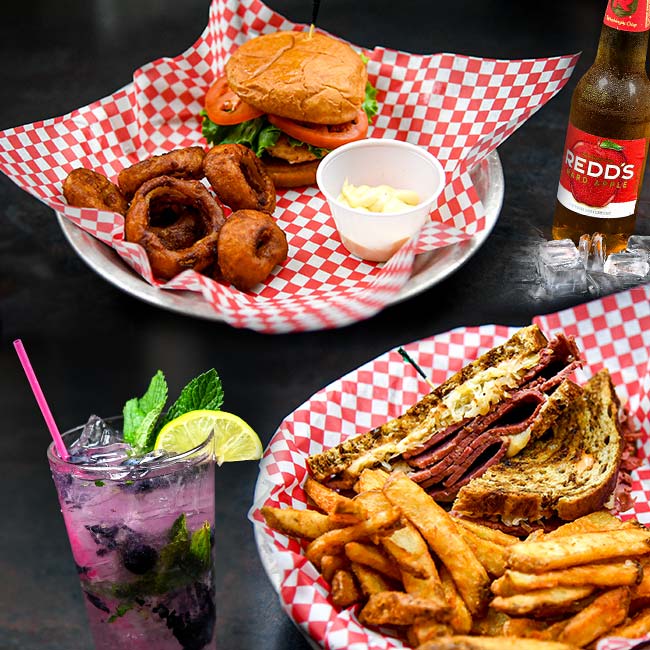 REVIEWS
Rochester's Favorite VFW Post and Tavern & Grill
"One of the Best Places to Eat, Drink, Gamble, Dance, Karaoke and, (More Importantly) honor our Veterans of Foreign Wars. The Staff is Amazing!!! They make you feel like family!!! To my knowledge people are able to rent the backroom for Special Events as well."
Jon | Google Review
"Blue cheese crumbles were huge on burger (not the case other places we've had). The French dip, bread was so nice and soft with good portions of meat and cheese. Chicken tenders , loved the flavor and great batter. Nice options for indoor or outdoor seating. We didn't stay for the live music but I bet it was fun. Enjoyed looking at the display cases with memorabilia,  nice variety represented."
Michelle | Google Review
"We went for drinks and apps and it was fantastic service and atmosphere. The space was open and inviting, apps were 100% great as well. I'll definitely keep the VFW in mind for future event planning too, the building offered so many options!"
Christine | Google Review
"We called here last minute to accommodate 30 people from our Lakes Volleyball club for dinner after a long day of bracket play. They said "Sure, we can make that work!" Bridget and the staff were AWESOME! Kept our cocktails comin' for the parents and the food was out fast. Even got our girls to sing Karaoke in the main bar after dinner. Not sayin they can accommodate a 30 person group everyday at a moment's notice. But they did for us and our Team. Great experience all around."
Marc | Google Review
"This place is phenomenal. The food is outstanding and the portion sizes are ginormous!! Their pizza is so cheesey!! Plus they have a banquet room to rent. And you don't have to be a member to enjoy all of this!! Will return again!!"
Josette | Google Review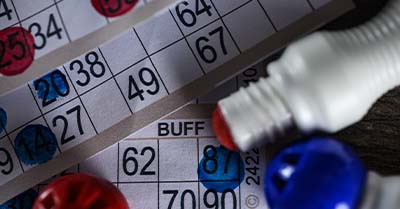 Bar Bingo
Charitable Gambling
Discover the heartwarming impact of charitable gambling at VFW Post 1215 in Rochester, MN. Join us for exciting Bar Bingo on Tuesdays, and explore a world of paddlewheels, pull tabs, and raffles that pave the way for meaningful contributions to veterans, youth, and the community. Your play makes a difference!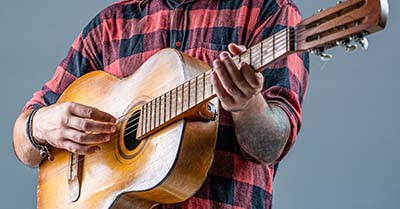 Experience excitement and community at VFW Post 1215 in Rochester, MN. Live music and entertainment to engaging trivia nights, charitable gambling, and weekly gatherings, our events page is your gateway to unforgettable moments. Join us for a range of activities that bring people together and create lasting memories.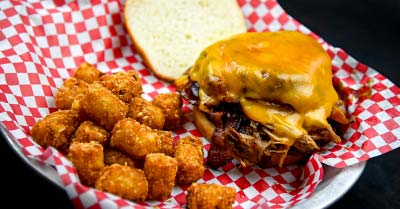 Savor the flavors of The Mess Hall Tavern & Grill at VFW Post 1215 in Rochester, MN. Explore our delectable menu offerings, featuring a mouthwatering selection of American classics, burgers, sandwiches, salads, wraps, appetizers, and homemade pizzas. Food and drinl ood that complements the VFW's community spirit.
You Belong here
JOIN THE VETERANS OF FOREIGN WARS
We want to welcome today's military service members into our ranks to continue serving our community and fellow veterans. Our common bond is service in conflicts that include WWII, Korea, Vietnam, the Caribbean, Persian Gulf, Korea, Kosovo, the Global War on Terrorism or Peace-Keeping Expeditionary Campaigns. Your courage and sacrifice have made a difference in preserving and defending world peace.
For more than 100 years, the Auxiliary of the VFW has been serving veterans, active-duty military, and their families, and spreading patriotism nationwide. Honor a veteran in your life by joining the VFW Auxiliary.
Your courage and sacrifice have made a difference in preserving and defending world peace.